Designed to connect producers with healthy products passionates!
Stay focus on health and we will point you in the right direction to buy/sell fresh, organic products!
From the producers directly to consumers!
FRESH Food Directly from the Producers
AlphaFresh offers you the opportunity to buy products that were harvested today! Search the foods you are interested in buying and the app will provide you the opportunities available around you. This way you can know for sure what you eat and how really fresh it is!

Fresh FOOD Directly from the Producers
Our customers can select from a wide range of organic and conventional products including fruit, vegetables, meat, eggs, dairy, honey, coffees, health products and much more. This is a market place that delivers everything organic products from your phone directly to your door!

Fresh Food DIRECTLY from the Producers
AlphaFresh's mission statement is to directly connect a service provider with a service consumer, no intermediaries, no extra fees! Get to know the persons who grow your food or the persons who eat your products! We aim to create a community of healthy-minded people.

Fresh Food Directly from the PRODUCERS
The producers will use their own phones to create items to sell, add real pictures and interact with the persons interested in them! Everything will be user-friendly so the whole work of selling fresh products will be easy, fast and financially rewarding!
Freshly brought to you by AlphaTech!
At AlphaTech we care about health! We care about fresh food!
We are committed to a healthy lifestyle, therefore we aim to build a community of healthy-minded people gathered around the growers of the organic products we are so passionate about. Eating matters so freshness, quality, and taste are very important to us. We believe that with the omission of pesticides, fertilizers, and additives a lot of good things will happen with our lifestyles and health
AlphaFresh App gathers the producers of organic products and delivers information about the fresh foods available in your area. As an organic fresh food consumer, you have the opportunity to buy directly from the grower of your food while interacting with him to find out additional information about it. No intermediaries, no extra fees! Isn't it exciting to find out how your food was grown? How it looked before getting in your plate? As an organic food producer, you can add your fresh products directly from your phone on your own page, change the information whenever you consider necessary, as well as upload new and relevant photos as often as you wish! Isn't it exciting to get to know the people that will enjoy your work?
The AlphaFresh App will help you:

Eat budget-friendly
Finding the best fresh, organic products around you available directly from the farmers, or growers are a big-budget help. Buying the products in season, without any intermediaries will cut down your food expenses as well as the food waste created.

Plan your meals
Planning before going shopping is a must when busy and concerned with your health! Not to say, when eating on a budget! Meal planning will help you reduce the amount of money you spend on food, stay on track with your healthy eating and use your time wisely.
Create a shopping list
Put together a shopping list of the ingredients you need for your planned meals as well as other essentials you might be running low on. If you have a particular food budget, keep this in mind when planning your meals and writing your shopping list.

Find fresh products on sale
The fresh, organic products often go on sale, so sign up to our newsletter to stay up to date regarding the fresh product offers around you. There are products from your favorites list that are on special offers, so take advantage and preserve them for later on.

Create Favorites list
We all like to enjoy our favorites as often as possible. You can create a personalized list and follow the products and the producers that deliver them to find the best period to buy them and to find out if and when they go on sale.

See & provide customers reviews
Nowadays we are more and more aware of the things we eat and we like to get informed before we purchase something. Therefore we don't believe everything one brags about, but we will take into consideration what others say about a product that we are willing to try.
Make Apps Great Again
AlphaFresh App is part of AlphaTech's MAGA campaign: Make Apps Great Again. Don't you agree that this kind of interaction between consumers and producers can only be possible with a very well developed app?
AlphaTech provides you the ability to create your own customized app in as little as 30 minutes. We deliver state of the art cloud platforms that are for data and process management. You will find AlphaTech to be secure, extensible, interoperable, secure and most importantly easy to manage.
To find out more, please contact AlphaTech Technology!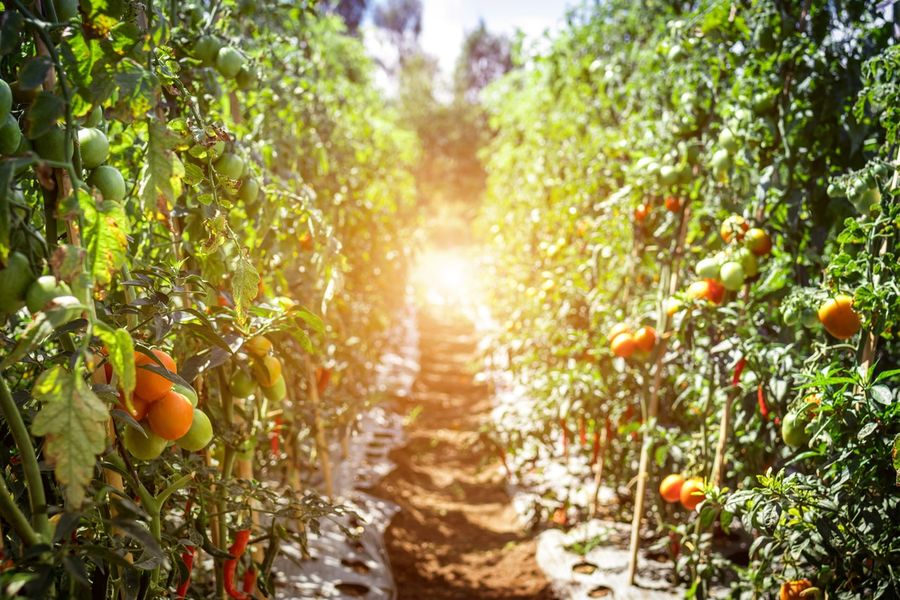 Professionally Built
$700
Recommended

Same features as the other plans plus priority support
Monthly Subscription
$100
Back to the basics, buy fresh, organic, directly from the producers!
It doesn't get much simpler than that!
Subscribe and stay up to date regarding the fresh product offers around you!
Start Selling Your Organic Food Direct to Your Customers
Contact us now
Top