According to a new report from Juniper Research the annual retail payments on mobile handsets and tablets are expected to reach $707 billion by 2018, representing 30% of all e-Retail by that time.
At the moment mobile apps account for more than 90% of time spent on mobile devices. Therefore, in case your business doesn't have an app yet, it is missing out on the best way to reach consumers in the digital age. Engaging target markets is extremely critical during the holiday season. Remember, if you can keep your brand and its products on the minds of customers, then they are pretty much guaranteed to reach out to you and do some holiday shopping using your app.
So, with the Holiday season, it is time to ensure that your business is well prepared for the potential profits that mobile commerce offers.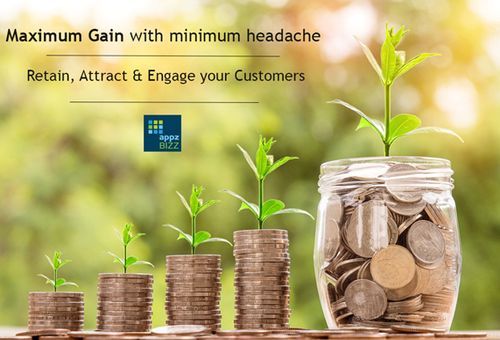 Here's how you can boost more sales than ever this Holiday season with a mobile app:
Increase Holiday App Downloads and Keep Year-Round Users Close
Be aware that 85% of shoppers choose to make purchases on a retailer's app than the mobile website. Additionally, conversion rates on apps are also 120% higher than on mobile-optimized web or desktop.
Have a look at 3 tips that will help you increase your app downloads and keep users from dashing:
Enable Social Media Authentication to Login
According to LoginRadius, 80% of users don't like the traditional sign-up forms and 73% prefer to log in using their social accounts. So, you'll be more likely to get sign-ups, and inspire initial gratification among first-time users.
Point Users to Download Your App
Provide a clear CTA to download your app in everything you do: print ads, TV spots, email newsletters, landing pages, social ads, blog posts, your website, etc. It's easy to provide a download icon yet many brands neglect to do. Keep in mind that if there's no gateway, people won't really know how they are supposed to get in. Don't simply count on them proactively seeking you out by searching themselves. You need to provide the way.
Reward Users Who Share the App
Creating new markets by spreading the word about your product or service is your job as a marketer, however that doesn't mean it's all up to you. Always ask users to share your app with friends via text message, email, or social media, and offer them a reward for doing so. This will go a long way for you.
Send Personalized SMS Messages and Push Notifications
Now that they've downloaded your app, it is time to transform your customers into loyal app users. You can accomplish this by sending out personalized messages: coupons, incentive offers, and promotions.
Send out Holiday Related Short Codes and Coupon Codes Via Text Messaging
According to data from eMarketer, more than 90% of people will redeem a coupon or code via their mobile device while shopping this year.
Target Customers Based on Distinct In-App Behavior and Purchase History
Mobile behavior tracking data will provide insight regarding how users are engaging with your app - you'll learn things like: what pages they're looking at, what buttons they click, when they take certain actions, and when they bounce.
Deliver Push Notifications
Push notifications are an excellent way to target consumers with last-minute promotions, deals, and exclusive campaigns.
For instance, push notifications with the message "deals-of-the-day" perform particularly well around the Holiday season. Such campaigns carry a certain "act now, or miss out" message that can be especially action-oriented when you need it the most.
If you want your business to be competitive and successful also during the busy holiday season, consider a mobile app for mobile commerce – an app will provide success and growth to your business all year round.
Many of the Alphatech customers got their own Eureka moment after examining several specialized apps from different marketing segments and borrowed features or invented features for their own apps.
Due to the fact that new customers constantly ask us for specialized native apps adapted to their specific business needs, you will see us adding new market segments regularly.
Contact our team and learn more about how you can get your very own business app.
Alphatech is all about customer satisfaction: we give businesses the features they need!