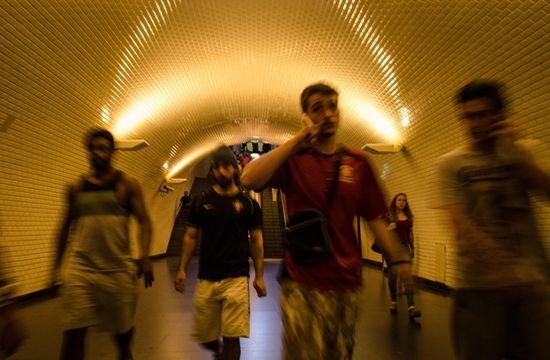 Voice search is a trending topic, often resurrected by the news released by the "Frightful five": Google, Apple, Facebook, Amazon and Microsoft. Each of these has designs to create the voice interface of the future: Google Ok, Siri, Cortana, Facebook M or Amazon Echo. And, let's not forget Baidu's Duer; according this year's Meeker report, Baidu achieves the best word recognition accuracy levels.
It is refreshing to find pugnacious research companies that aren't afraid to question and go against the current.

Creative Strategies had examined consumer behaviours and attitudes towards voice search in two separate studies: one focused on Alexa (sample of 1300 early adopters across the US and the UK) and another one focused on Siri, Cortana and Ok Google (500 mainstream consumers in US).
Results show a number of interesting findings:
The reason invoked by consumers who said they never used a voice assistant - at least 20% ! - stated they had not done so because they feel uncomfortable talking to their technology, especially in public.
Only 2% of iPhone owners have never used Siri and only 4% of Android owners have never used OK Google. At the same time, a significant percentage of all the consumers never used Cortana (72%), Siri (21%) or Ok Google (34%). This means, many consumers do not have experience with a voice search interface from a different ecosystem.
Consumers do not seem to use voice search often: the majority of active users within their distinct ecosystems admit to use these features only rarely or sometimes: 70% for Siri and 62% for OK Google.
Surprising is where and when is the voice search interface used: 39% of these consumers use voice assistants in the home, 51% in the car, 1.3% at work and 6% in public.
Finally, one last observation worth underlining: it pays to look at cultural attitudes toward in different populations. While in Asia it is common to find even now people covering their mouths while talking on the phone in public, in USA talking loudly (sometimes, exceedingly so) this is a common sight. Nevertheless, as seen from the numbers above, even in US voice search activates feelings of shame or social awkwardness; this shows that the explanation needs to be more complex.
Would cultural norms make way for voice search? What do you think?