How to Publish an App
It is very easy to publish the apps you create using the AlphaApp platform. You only have to follow these steps.
1. Select the app you want to publish and click on the Publish button on the right

2. From the left sidebar go to Dashboard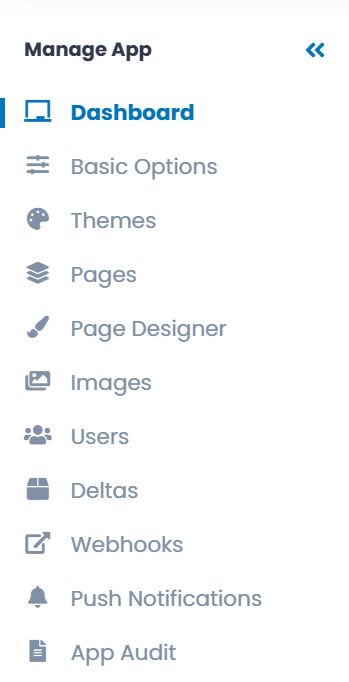 3. On the dashboard go to Download Binaries
Download your app's binaries and publish it in the app stores or manually install it on your phone.