Parent Element in Dev Studio AlphaApp Platform
The Parent Element is one of the Element Properties in Dev Studio Alphatech Technology app builder which defines which is the parent of the new element, if any.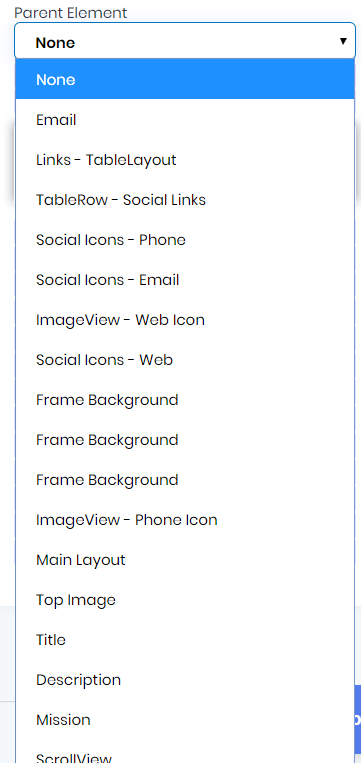 When you define a new element it is important to establish its correct place in the hierarchy of the structure. Therefore, in the list of the possible parent elements will be all the elements defined before and of course the possibility to hoose the no parent option. If there are no elements defined before in the same screen, the only option will be None.