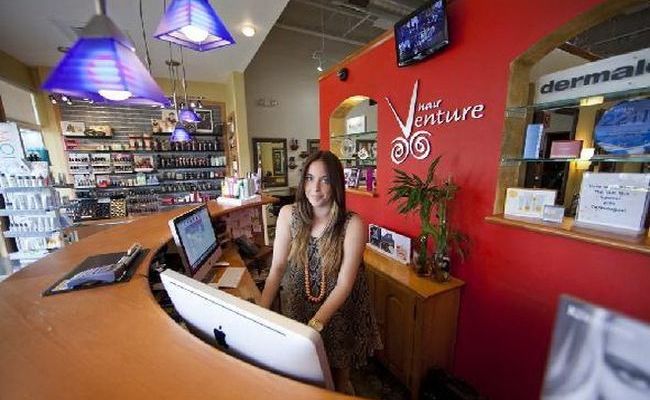 Hairventure is a salon located in Weston, Florida. One of those typical small businesses you find in all over the place that enjoys a degree of local success but would always like to do better. You wouldn't expect it to be anywhere near the cutting edge of technology. Nevertheless, the idea to build a low cost app for small businesses and, subsequently, to create a platform for any business owner to build his own low cost app originated from this hair salon.
A small business owner with an idea
If you pick up the phone and ask to speak with the salon director, chance are you will be surprised to hear an unmistakably British accent greeting you.
English born and trained, Janie Kennett has owned a successful salon in the UK for over 20 years before being relocated to Florida with her family 14 years ago. So, when Guy and Janie Kennett moved to the States, the natural thing to do was to invest in a Hair Salon. In time, the hair salon business grew into, arguably, the best of its kind in Weston.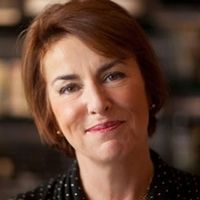 The other owner of the salon - Guy Kennett - wouldn't dare take a pair of scissors to his own hair, never mind others'. What he does have a nose for, however, is business.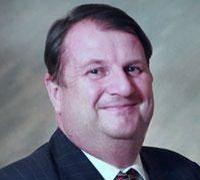 An experienced international general management executive and British qualified financial professional his area of expertise is Telecommunications and Aviation Industries. Over the years he got involved in web based businesses, with an expertise in sales, marketing, product line management, research and development leadership, operational execution and finance.
While visiting the salon one day - about two years ago - Guy was struck by the fact that everyone inside was using a smartphone. Not a small percentage of them were actually using their smartphones to discuss hair styles, swap photos of manicures or browse of products related to grooming. Why not have an app dedicated to the salon? Make programming easier, show current offers or discounts? Recommend the salon after a particularly pleasing pedicure? - and the ideas just kept bubbling up.
Apps were, of course, quite common by then; even commercially oriented apps or apps dedicated to specific businesses. But not for small businesses: first, the price tag was simply prohibitive for a small business and, secondly, it presupposed a relatively long and laborious development cycle. Perhaps it was the aviation background, perhaps it was simple business acumen; when asked he isn't sure what exactly triggered this chain of thought. The certain thing is that Guy thought about the idea of building low-cost apps right then and there. He just says "it was obvious, everyone was using them, we just had to make a custom app for businesses that gave a good return on investment and created a positive user experience for the visiting customer".
While he is knowledgeable about web technologies, Guy realized he needed an expert on apps, as it happens, he knew just the man for the job. With over twenty years of software development experience, Lorin Morar accumulated extensive background in full-cycle product development in industries as diverse as healthcare, financial systems, oil and gas, wireless applications, gaming and insurance. Several long talks later, the idea started to look a lot more like a concrete plan and a partnership developed.
Hairventure:
the first feature rich app designed to retain and attract clients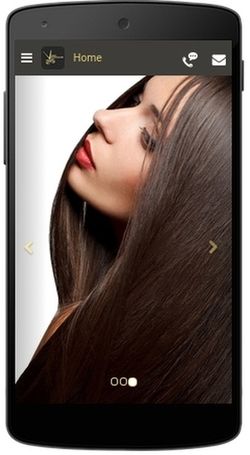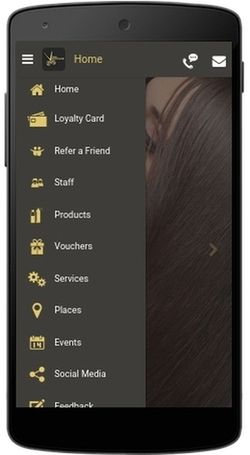 On the left you can see the homepage of the Hairventure app: the logo, the colors, the images are all customizable by the client. In this particular case, you can see how the app follows the design template of the salon's website. The overall design is rather minimalistic: the header has a sidebar icon, the logo, a call-the-salon icon and a mail icon.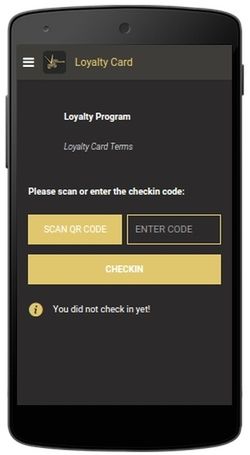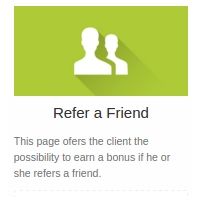 You will notice that prominent among the sidebar list is the Loyalty Card. There is a very simple and powerful logic behind it: gaining new clients is useless if you lose as many as you gain.
Every business - especially a local business - that does not encourage loyalty will slowly wither and die. This feature allows the owner the opportunity to use inbuilt QR code reader technology to keep track and reward automatically loyal customers.
The added benefit for your business is that, once clients register, all the other information such as Referrals and Vouchers are track able, allowing you access to a wealth of information you can gainfully use.
The next extremely important feature is called Refer a Friend. The idea is to encourage the growth of the salon's client list. A referred client is the most effective way to capture a new client. This unique tool is a perfect example of a win-win-win situation: Hairventure clients wins a bonus for referring a friend, the referred fried win a bonus via the first-time client voucher, the salon wins a new client. This tool uses unique QR codes for the referrer and referee, automating the whole reward process.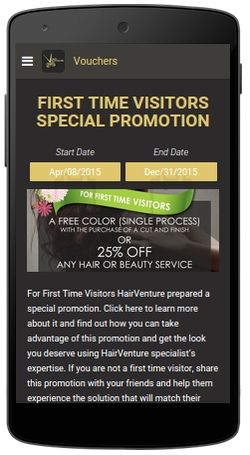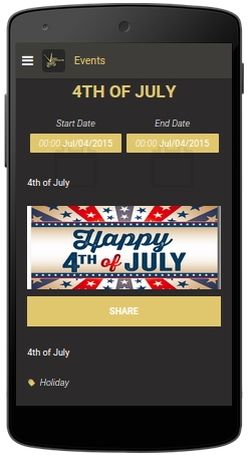 Another core element incorporated in the Hairventure app is access to vouchers, special offers and events. This app offers an immediate and significant benefit to the first-time customers: a one time use, track able and updatable over the air Voucher. For the salon, the advantage is that when this special offer or voucher will be used, the business will automatically capture important customer information: E-Mail address, name and zip code via a unique QR code. This will allow the salon to grow organically a database of clients and the means to send them targeted information. Vouchers are updatable Over the Air and highlight-able via push notifications.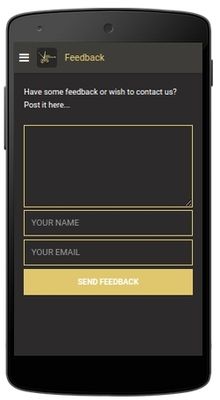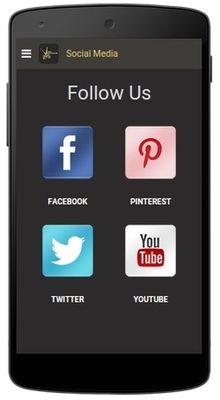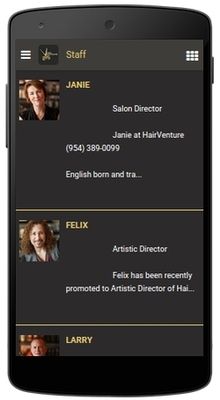 The success of social media emphasized how important it is too keep in touch with your customers and to make communication as effortless and as friendly as possible. As you can see, the app allows you easy access to any of the staff members for programming or advice. The salon is active on the social media channels and the app reminds customers that they can easily access those channels with another tap of the finger. A tap of the finger is all that is needed to send a short feedback should a client wish it.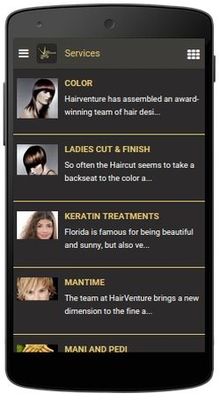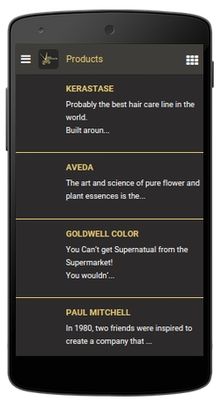 Everything about the salon's services or recommended products is open and easily accessible to customers, as can be seen from the images above. Or, information about the salon's opening hours or location of the map.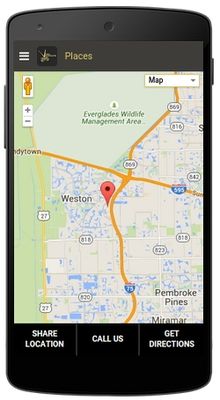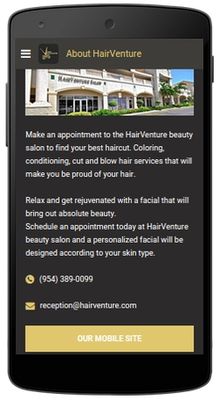 The app has been up and running for several months now. Did it help Janie run her business? Does the staff feel better connected to their customers? Is the customer base growing? Initial results are very positive. We will return with an in-depth analysis and some numbers soon.
When developing this product it was always Guy's intention to roll it out to other businesses and that is going well. Our Marketplace page has six apps that are now live, with numerous others in the works. Rapid growth is expected, as it is easy to see that Alphatech provides a tool that helps the business grow and offer it at a reasonable price. What is your excuse for postponing your app?