For most small businesses, a mobile app is a wonderful opportunity to connect with customers and open new marketing channels. However when it comes specifically to hair salons and barbershops, mobile apps offer many considerable features to boost business cost-effectively.
So, basically having a hair salon app can help you get more customers, book more appointments, and increase revenue.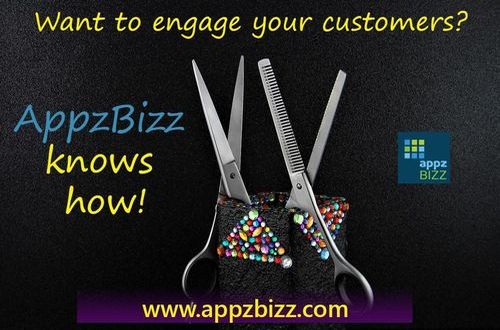 Have a look at some of the best features your salon app should have that will surely boost your business cost-effectively:
1. Mobile Reservations
Customers can simply check your app and access mobile reservations linked directly to your in-house calendar. They can browse open slots and book appointments easily, while on the go. What this does it's that it basically saves your staff some time on the phone, and makes it super simple for customers to get an appointment conveniently, particularly if they don't feel like talking on the phone.
2. Appointment Reminders
Through this excellent feature, you can easily send your existing clients reminders of their regular appointments with push notifications. By being proactive, you can likely capture a segment of customers that may have ended up visiting another salon. With dedication to securing more frequent appointments, you can seriously increase your yearly revenue per customer.
3. Style Libraries
Who are we kidding? Women everywhere admire celebrities and dream of having their hairstyles, color, cut, you name it. So, whenever these lovely ladies see their favorite celebrity with a new haircut, women get inspired and run to their local salons with a picture of the gorgeous, new hairstyle they have found. Well, here's what you can do about it - you can actually introduce exciting features to your app such as:
Through this cool feature, you can display a lot of stylish haircuts. All you need to do is upload a celebrity photo and give details regarding the style and haircut in the photo. Additionally, consider giving hairstyling tips and tricks that would inspire those watching. You can even encourage them to come in and try something new and super trendy - 'the haircut and style of the season'. Also, remember to add hashtags with a photo to your social media feed in order to attract more clients.
Special events and weddings are the seasons when unique, elegant hairstyles and updos are specifically sought out. Girls are always looking for great haircuts and new updos to try, therefore cash these events by posting a weekly updo with styling tips and advice about the hair look. It is guaranteed to catch on real quick.
With the arrival of a new season everyone wants to know the newest hair color trends. Therefore making sure to add the newest hair colors celebrities go for, at the beginning of every season, will drive everyone to the salon to get those specific hair colors. This trick also works when the Holidays approach and everyone wants to know what color, hairstyle or cut they should opt for when attending parties and gatherings.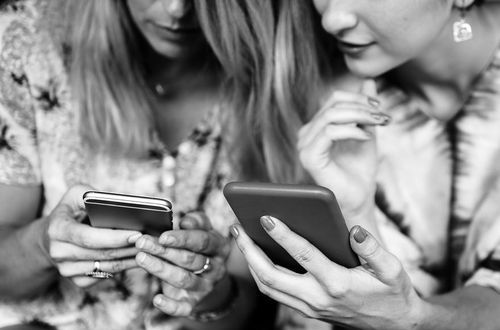 4. Customer Photos
Your hair salon business app can have a feature that allows customers take photos and email them to you. This is great for creating a database of customer photos for testimonial purposes and advertising.
5. Special Offers
Push notifications allow you to drive activity on special promotions, discounts, events, and offers. In case you ever need to generate revenue during a down time, push notifications allow you to generate interest easily and proactively.
Another excellent thing you can offer is the GPS coupons that users can unlock when they "check in" to the app at your location. This adds a quite interesting and fun dimension to your business which rewards customers just for visiting your location.
6. Loyalty Programs
Opting for a hair salon app will allow you to offer a mobile loyalty program (something like buy ten cuts, get one free, buy 5 colorings get one haircut for free, etc.). This way you won't have to print up cards or track anything manually, because it's all done simply through the users' mobile devices. So, whenever your customers make a qualifying purchase, simply have them pop open the app and hand you their device. Using your secret code, you can then record the purchase. When the qualifying amount is reached, you'll know. So, basically it's all quite simple.
7. Product Sales
Products sales becomes pretty simple - you can sell all your professional hair products through your mobile app. Customers can browse products, submit orders, and make payments very easily, helping you open up a new revenue stream.
8. Referrals
A hair salon app can make referrals easy. With a single click, a user can post to a social media account on Facebook or Twitter about their experience with your business. This actually allows you to earn new business organically through the networks of existing customers.
The bottom line is that the benefits of having a mobile app are many and the costs are few.
At Alphatech we understand that running a small or a medium sized business is hard enough as it is, so we have designed a tool that offers huge benefits with little or no additional work needed from you. We also understand that it is your money and your right to choose what to pay for. Therefore, we are upfront on what we offer and flexible in how we offer it. Your price for your App.
Find out why you should choose alphatech.technology and how to retain those hard earned customers, attract new customers and sell more service or products. It's all up to you.