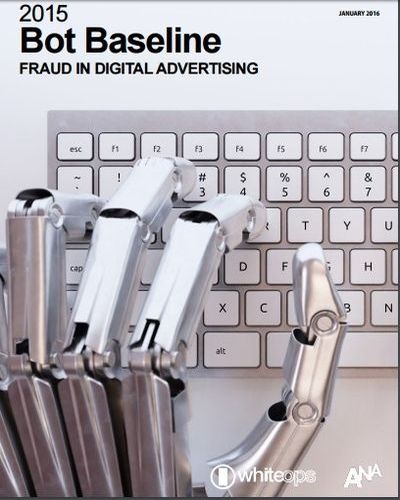 There is a huge covert war going on in the digital world and we are not talking about the on-going brawl among the readily recognizable giants such as Amazon, Apple, Facebook, Google, Microsoft. The stakes in this covert war are nothing if not huge: $7.2 billion per year. To put this sum into perspective, consider that this is more than half of Jamaica's $13.71 billion estimated GDP for 2014. The covert war we are talking about is between humans and bots and the recently published Bot Baseline report for 2015 by Association of National Advertisers and WhiteOps shows we've made no progress towards winning the war.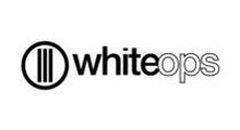 White Ops Inc., a provider of cyber-security services for the detection and prevention of sophisticated bot and malware fraud, conducted a study last year to determine the amount of fraud levels in the domain of online ad buys of 49 brands in a period covering August through September. Compared to 2014, last year's fraud levels are "relatively unchanged".
Bad bots fake traffic data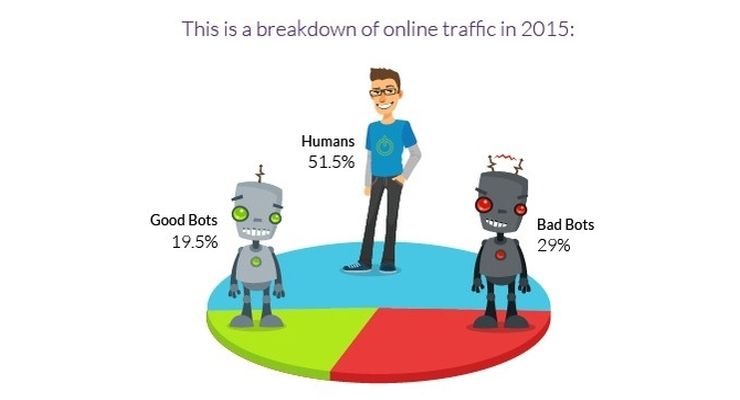 The "bad" bots that siphon the money are small computer programs that mimic the online behavior of humans in order to give the impression that a real person is visiting a website. For instance, Fig 10 from Bot Baseline Report shows that bot operators try to ramp up activity during the day and decrease activity at night.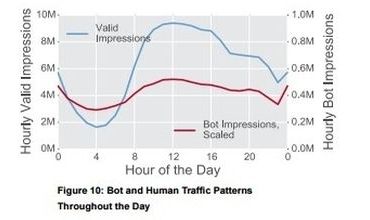 Advertisers tend to buy ad space where traffic is generous; unfortunately, in all too many cases the traffic is spurious and is faked by bots. According to Imperva Incapsula annual Bot Traffic Report cited from here - purely in terms of online traffic proportion - the situation seems to be improving slightly.
Bots operators mimic humans to syphon a lot of money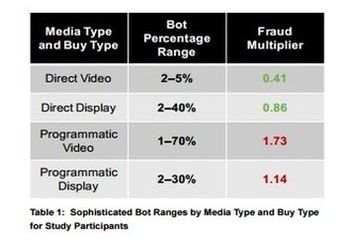 Not the same can be said when one looks at the problem from the perspective of the amount of siphoned money. WhiteOps paints a rather bleak picture: some advertisers that participated in the 2015 study were "scammed" even worse than in 2014: while last year bot traffic ranged from 2% to 22%, this year between 3% to 37% of ad impressions were created by bots.
One of the most affected categories of ads are video ads - in spite of being the fastest growing type of ads, it has the dubious distinction of performing far worse than display ads bought within the programmatic marketing paradigm.
Not only advertisers are affected. Virtually everyone present in the online world takes a hit, since a lot of decisions are made based on traffic estimates. Companies going to the trouble of analysing their traffic reports on a monthly basis regularly see peaks of traffics that prove at a second glance to be generated by bots. The higher the proportion of traffic being subverted by bots, the riskier your decisions will be. Did you decide to increase substantially your spending on a campaign that is showing a lot of promise? Better ensure traffic is human-driven!
The Alphatech solution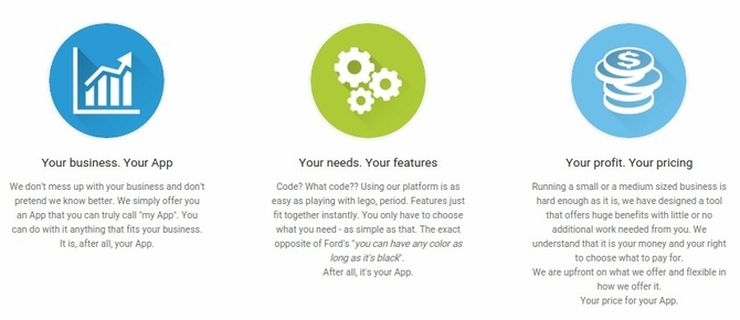 Alphatech.technology was designed from the outset to provide a set of tools for the mobile device that will allow your business to grow without the dependence on the costly advertisment. As many of you already know, we have focused on three core elements that every business requires: Retain those hard earned customers, attract new customers and sell more service or products. One consequence of this is that our apps can always rely on their traffic data: Only real humans use our app and are real humans that are being referred to and incentivized!