Finding good and authoritative sources on what constitutes trends and keeping an eye on them is on top of our list. One of the sources we keep an eye on is Mary Meeker's reports on trends. Mary Meeker is currently a partner at Kleiner Perkins Caufield and Byers (KPCB), specializing in "detecting" top digital trends. The most recent report on trends was published on the 1st of June and is already widely cited on most media channels that touch on technology and internet.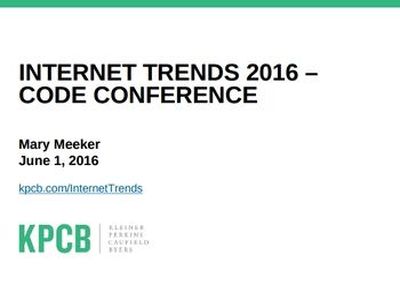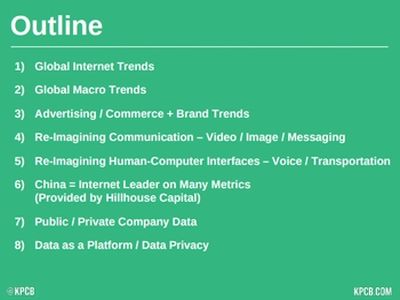 Ther report is over two hundred pages of condensed stats and insights. As such, it is impossible to condense it even further in a short blog; thankfully, that's not our intention with these posts. We just want to point out to certain elements that we find interesting and/or novel. For instance, the fact that internet growth is slowing down (~9% year-over-year / 42% of the global population) is hardly news. Or that India internet adoption is booming (227 million people online), surpassing US total. The same thing could be said about the smartphone sale data: yes, it is slowing as we suspected that for some time now.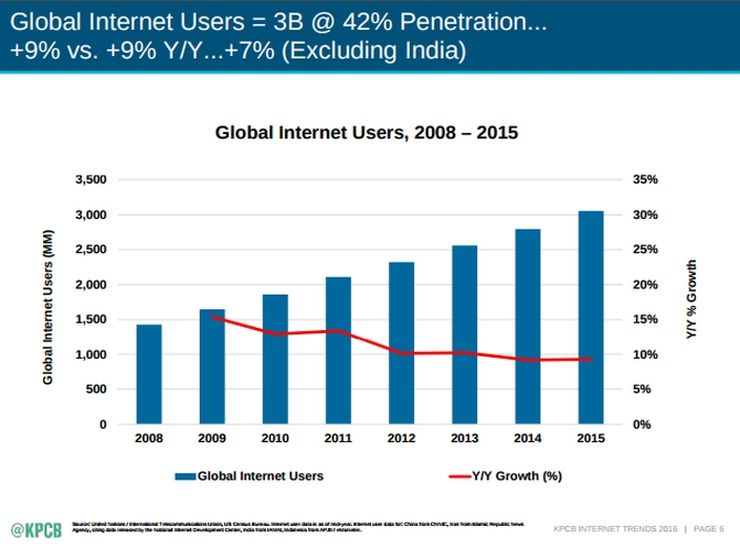 While we knew that that the Asia's market is driving a lot of the mobile market, as well as the fact that Android's share is growing like crazy. Looking at the next two graphs makes you appreciate the sheer magnitude of these phenomena. At the same time it shows a really sharp decline in global smartphone shipments.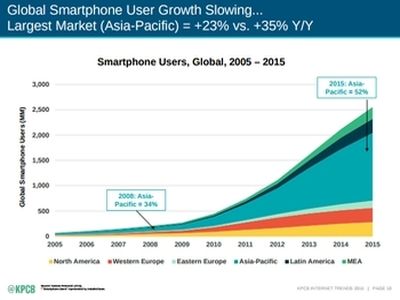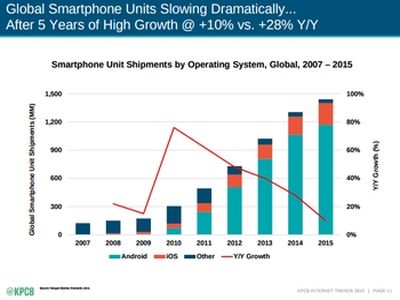 The report also brings interesting insights from the digital advertising domain. Google and Facebook together amass a whooping 76% market share and apparently their control is growing. Growth is mostly driven by mobile devices: 66% increase in online advertising compared with 5% on desktop.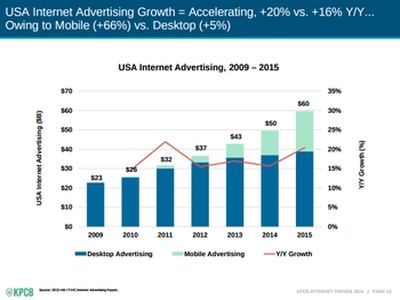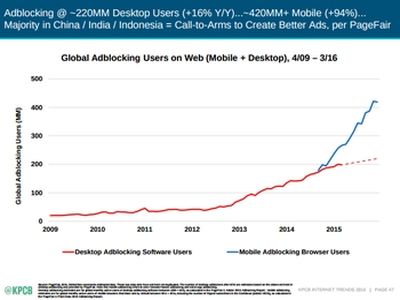 One really significant point addressed in this report is the fact that despite this impressive growth most advertisers continue to invest disproportionately in classical channels of advertising. According to the KPCB report, the missed opportunity amounts to about $22B in the US alone! At the same time, one of the most significant obstacles is the rise in adblocking, especially among mobile users.
One of the most interesting aspect of this report is its approach to the changes brought about by the generation change. Values and attitudes change and so does the preferences for media channels: as can be seen from the table below, the shift can be rather dramatic.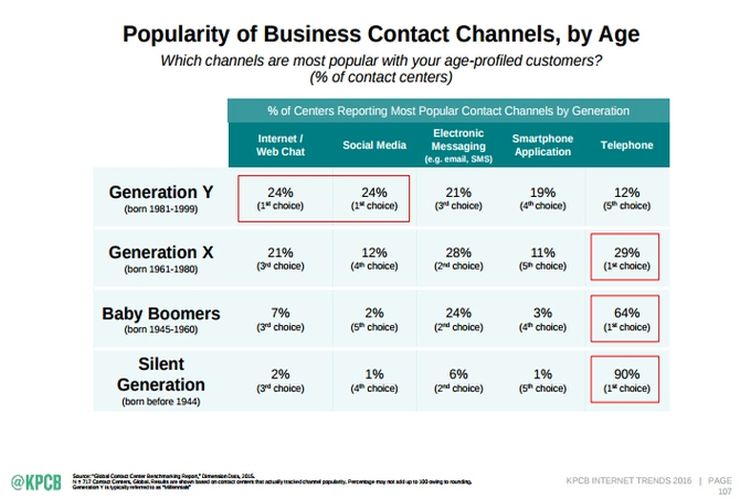 Finally, the report presents interesting insights into the shape of future voice-based search and voice-based interactions with AIs. Though virtual assistants such as Siri or Cortana are predicted to be on the verge of revolutionizing our digital lives, this is the first time we get an idea of how soon this will happen and what will drive it (most probably): voice word accuracy recognition rates. The report is probably right to point out that the tipping point will be reached when accuracy will be over 99%. Also, notice that Baidu is ahead of Google on the chart below.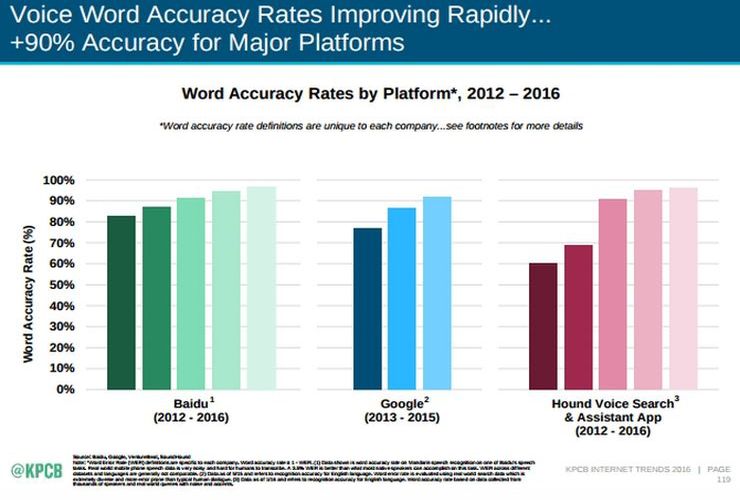 Again (and not surprising!) it is the mobile segment that seems to be the major driver of change, as can be seen from the charts presented below.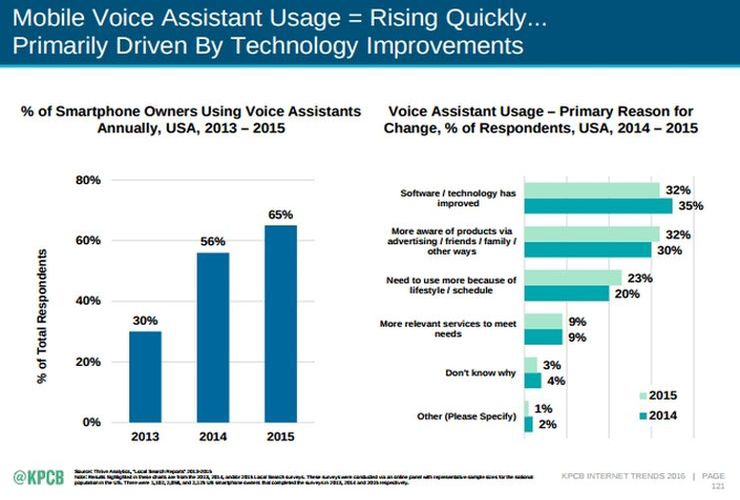 You can say Alphatech is our bet with the future! We invested into an app building platform that allows you to do business!