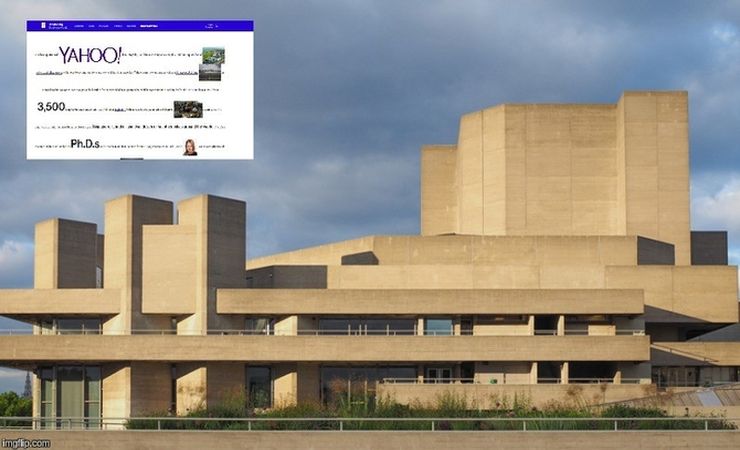 Ok, so you look at the picture above and don't get it: what is the connection? The composite picture is inspired by a recent Washington Post article by Katherine Arcement entitled "The hottest trend in Web design is making intentionally ugly, difficult sites". She points out a trend that seems to be picking up steam on the internet: building on imperfect, hand-coded HTML and take their design cues from '90s graphics. Since people are notorious for their propensity to employ metaphors and analogies, it didn't take long until someone hit upon the similarities between brutalism in architecture and this trend and coined the term "web brutalism".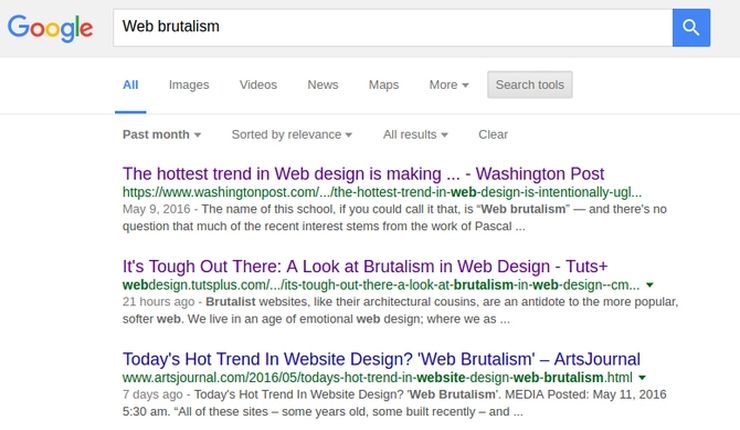 That someone is Pascal Deville, the Creative Director at the Freundliche Grüsse ad agency in Zurich, Switzerland. He also founded in 2014 brutalistwebsites.com - an unedited collection of websites that vie for frankness and simplicity. Which collection went almost overnight from relative obscurity to the "hottest trend" after Hacker News resurrected the topic 3 months ago (see image below).

Personally, I am not a big fan of architectural brutalism; it rarely manages to impress me. I still remember staying for several days in a thoroughly brutalist student dorm while attending an academic conference in Toronto a graduate student. Instead of conveying simplicity, honesty, etc. it just managed to depress me a little. Looking at web brutalism examples I have mixed feelings as well. As pointed out by Ian Yates here, in web brutalism the pendulum seems to swing back from an emotional web design to a more functional one.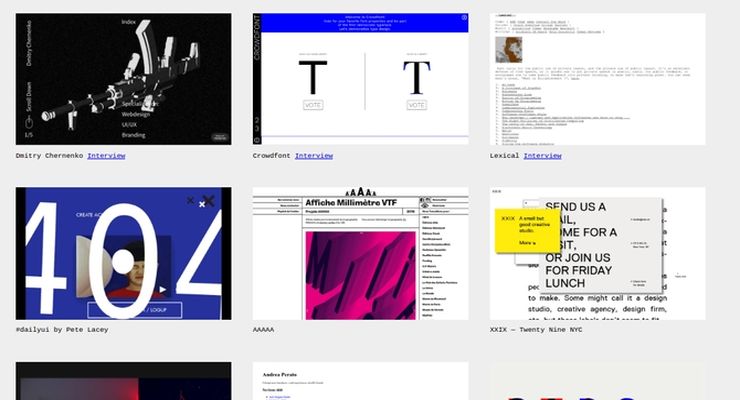 So, minimalism begets brutalism. Would it spread? Would it live? The future will tell.
Several concluding remarks:
Yes, architectural (or even visual art?) trends can be very informative and even inspiring for web designers. Would we see a surrealist trend in web design? That would take some doing!
How far is the brutalist analogy worth pursuing? For instance, the average urban dweller does not favour brutalism, even shuns it. Can we infer that web brutalism will be a niche trend as well?
If web brutalism is a counter-reaction we should beware of extremes. History is replete with examples of counter-reactions going too far.
Making a brutalist web is much easier than making a brutalist app. In fact, I could not find a single example.