News feeds are replete with mobile-related stories. For instance, you may have heard of recent news MobileFirst for iOS churning apps designed to improve productivity in the healthcare, airline and insurance industries, as well as on the factory floor. The giants are obviously carving up the mobile pie and what a pie it is! One that is seemingly growing faster and producing more unforeseen effects than anticipated. So everyone and their uncle is talking about mobile strategy. But if the pie is only for the big ones do small businesses need a mobile strategy?
Sometimes being a small business feels like being a second lieutenant first deployment in Vietnam: both have notorious difficulties surviving. There are however advantages: small businesses are much more adaptable and flexible (as a rule). Especially when they adopt new trends - the recent emphasis on the mobile being a case in point - they can compete quite well with giants.

Despite the potential of the mobile apps (and mobile technologies in general) to bring a boost to the small and medium businesses (SMBs), the adoption rate is still flagging. Take the example of advertising budgets. In 2013 the Boston Consulting Group surveyed 550 SMBs (>100 employees) and found that while up 16% of advertising budgets is directed toward the online for the the big companies, only 3% of the small businesses' advertising dollars ended up online. Even then, a lot of companies offering mobile apps were frustrated that SMBs by and large did not see the potential of mobile apps to drastically reduce advertising costs by switching from print to customer networks for instance.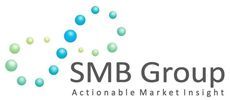 Fastforward to 2015 - the public perception of the utility of the mobile app has visibly changed. But what about SMBs? SMB Group is a technology industry research, analysis and consulting firm focused on technology adoption and trends in the small and medium business (SMB) market. In a report published this month, they examined exactly this: the mobile app adoption trends among SMBs. As you can see from the graph presented below (via www.it-director.com, SMBs still lag behind their bigger brothers.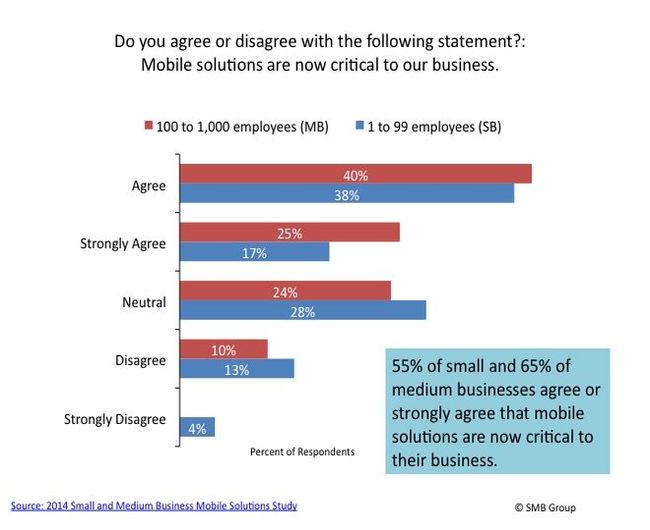 The report notices that although the SMBs are now rapidly adopting mobile-friendly websites and apps to help attract new customers, about a third of them think they need professional help in generating and implementing a mobile strategy: 29% for small and 28% for medium businesses, respectively.
According to Laurie McCabe (on the authors of the report): "These reports underscore that although many SMBs want to continue to expand their use mobile technologies to transform their businesses, they need vendors to provide them with easier access to better solutions to manage and scale their mobile capabilities".
Alphatech.technology was designed from the outset to provide a set of tools for the mobile device that will allow your business to grow. We have focussed on 3 core elements that every business requires: Retain those hard earned customers, attract new customers and sell more service or products.
Want a piece of the pie? Call us now and we will help you!